Emi participates in many fairs during the year. It's our way to create valuable connetions with our new clients and keep in touch with other DMC companies.
Through fairs we can source great ideas to enhance our way of work, test-drive new products and services in an interactive environment.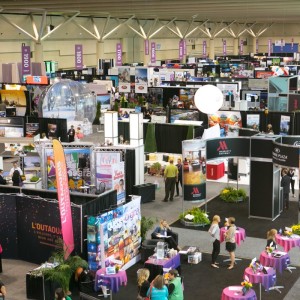 With a history and success rate as long as ours, IncentiveWorks has gained the respect of planners and exhibitors by creating a tradeshow environment that delivers a truly memorable experience! With over 700 companies to meet, knowledge pods, connection lounge, personal coaching and the Discovery District, there is no better place to be this August.
As a leading global destination for events and conferences, Las Vegas is the perfect location for IMEX America. This is absolutely a one-of-a-kind city, offering endless entertainment and famous hospitality once business is done. Our trade show participants agree that IMEX America and Las Vegas are the ultimate pairing—both welcome attendees to an energizing mix of business and networking.
The trade show venue for IMEX America is the newly renovated Sands Expo, one of the world's largest convention facilities with 2.25 million square feet of combined space with the headquarters hotel. At the Sands Expo, IMEX America enlarges its show floor every year to accommodate more exhibitors, an expanded schedule of events and an ever-growing group of hosted buyers and buyer attendees.